Quebec is the only other province where immigrants are forced to wait three months before being eligible for medical services plan
Article content
Imagine you have a newborn, delivered in a B.C. hospital, and you face a bill for thousands of dollars.
Article content
It's not supposed to happen, not with universal health care, but as many immigrants arriving in B.C. have discovered, so-called universal coverage does not apply to them because they face a three-month wait before they are eligible for the province's Medical Services Plan (MSP).
Article content
"I had a patient who was pregnant and she couldn't wait three months to get health care. She had her baby and she got a large bill to pay," said Wazhma Wakil, who from 2012 to 2022 helped refugees and immigrants upon their arrival in Canada through health-care and settlement organizations.
"Her baby was healthy," said Wakil, who lives in Surrey and is pursuing a master's degree in science at SFU.
"But sometimes the babies develop problems, and yes, there are very large bills — $10,000, $15,000, even more. It depends on how many times they went to see the doctor or needed lab work, or if they've stayed in hospital."
Article content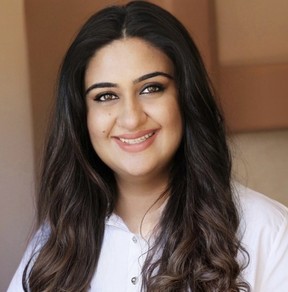 Wakil has experience on both sides of the issue.
She and her family arrived as government-assisted refugees in 2007, meaning they had federal-program coverage.
"But it's not full coverage," Wakil said. "It's basically mostly emergency coverage. We still had to wait for three months for MSP."
And, she pointed out, not every refugee qualifies for the Interim Federal Health Program.
"I hear from people, they say, 'Why is everyone not treated the same? Why does someone have coverage but I don't have it?' It's hard for us to explain that."
There are numbers to back her up.
An SFU- and UBC-affiliated study published on Jan. 26 in PLOS Global Public Health found gaping holes in coverage provided to immigrants and migrant workers, women in particular because of their added medical needs.
Article content
Titled "We don't have the right to get sick: A qualitative study of gaps in public health insurance among im/migrant women in British Columbia," the study's findings highlighted a need for health-policy reforms to expand access to health insurance to all residents regardless of immigration status, Shira Goldenberg said.
"Other provinces have figured out ways to get people cared for sooner," said Goldenberg, the study's lead investigator.
"B.C. is really lagging behind."
Goldenberg, now an assistant professor at the University of California San Diego, began the study in 2018 while still teaching at SFU and directing research at the Centre for Gender and Sexual Health Equity.
Twenty-five per cent of B.C.'s population are immigrants, with 40,000 arriving annually, most of them locating in Metro Vancouver, the study said. A big part of the Lower Mainland's economy relies on migrant workers.
Article content
Goldenberg and her fellow researchers conducted 78 one-on-one interviews with immigrant women and 10 immigrant-focused service providers.
"Honestly, I think the need for this research was really clear in the community we worked with," she said. "We have folks who provide clinical care, who have been seeing these gaps throughout their career and wanted to make sure that they were well-documented."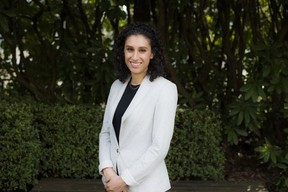 She suspects the province will claim that it is financially strapped.
"I think they are aware that this is a concern," Goldenberg said. "I think there is a belief that making changes would be too costly, not feasible at this time.
"And I think that those arguments really don't hold water when you see the stories of people and how much expense it has been to them to try to circumvent the system through other means."
Article content
The Ministry of Health told Postmedia that Saskatchewan, Quebec, Nunavut, and Yukon also have wait periods before coverage begins.
If an individual arrives in B.C. from outside Canada holding convention-refugee status, they are entitled to enrolment in the MSP immediately, the ministry said, although Wakil said based on her personal experience that statement "is not correct."
As for migrant workers and other immigrants, the ministry said: "Non-resident individuals are not denied medical care based on an inability to pay. However, individuals who are not eligible for provincial health care are required to pay for services, including services they receive during their wait period."
A review process does exist and if there are "significant unexpected medical costs," the wait period may be waived.
Article content
Asked if B.C.'s three-month wait period is aimed at preventing "health tourism," the ministry said misuse is difficult to quantify, but that a "high number" of residency reviews undertaken every year to ensure beneficiaries meet eligibility requirements have resulted in "subsequent MSP cancellations."
Some governments overseas have found ways to provide health care access for immigrants, the study notes.
In France, Portugal, Spain and the Netherlands, every new immigrant is eligible for comprehensive access to health services if they have identification, proof of residence in the country, and can show financial need.
"The fact we don't have any alternatives being offered to hardworking people who assume that in a place like Canada, which people believe is committed to upholding particular human rights around health but won't provide even the basic coverage that they would have had in their countries of origin, it's really a shock to them," Goldenberg said.
Article content
Section 11 (1)(a) of the Canada Health Act reads: "(T)he health care insurance plan of a province must not impose any minimum period of residence in the province, or waiting period, in excess of three months before residents of the province are eligible for or entitled to insured health services."
It's a guideline, in other words, not a law, said Omar Chu, who also disputed the ministry's claim that all convention refugees are entitled to immediate MSP enrolment.
Chu works with Sanctuary Health, a grassroots advocacy group of about a dozen unpaid volunteers. The collective, which is not a registered organization, advocates for access to services based on need, not immigration status.
"B.C.'s policy isn't legislation, it's allowed but not mandated," Chu said. "It can be amended by the ministry's medical services commission.
Article content
"The wait-coverage period is a huge barrier for newcomers. People often have been struggling for a long time to get status in Canada, and finally they get status and then end up without an MSP number.
"That leads to people being afraid to contact or access health-care providers, avoiding seeking coverage until their conditions have worsened to the point where they're ending up in our emergency rooms.
"(B.C.'s three-month wait period) in a way is a privatization of the system, forcing people to get private insurance during this time. It definitely undermines universality."
The ministry encourages new and returning residents to obtain private insurance prior to their arrival in the province for the duration of their coverage-wait period.
Article content
But pregnant women aren't eligible for private insurance because of their "pre-existing" condition (being pregnant).
"And another interesting thing about the wait period is the way it gets applied to babies," Chu said.
Babies born in B.C. to parents who have not yet qualified for MSP, including refugee claimants covered by the federal plan, are not eligible themselves for MSP, he said.
"Those babies are Canadian citizens, they are British Columbians, they've only ever lived in British Columbia. Yet somehow a wait period is supposed to be applied to them."
The ministry said babies born in B.C. to parents who are not yet eligible for MSP are enrolled as new residents on the first day of the month following the wait period.
Article content
"It doesn't make sense, and I think it's a violation of human rights to discriminate against babies based on their family class, based on who their parents are," Chu said.
gordmcintyre@postmedia.com
B.C. Budget 2023: Advocates, business owners outline their budget wish lists

Why immigrant-loving Canada is suddenly worried about immigration

B.C. and Ottawa reach $27-billion health funding agreement
---