Vancouver biomedical company's invention to reduce hospital virus infections was used by a Toronto doctor to treat COVID in a few patients, including KISS members and sports celebrities
Article content
Members of the band KISS used a little-known treatment created by a Vancouver biomedical company to avoid getting COVID-19 and cancelling their farewell world tour after lead singer Paul Stanley tested positive for the virus, their manager says.
Article content
"I started this with the rock band KISS when Paul Stanley became infected with the coronavirus in Pittsburgh on our tour. I had nowhere to turn. I called some friends of mine in Los Angeles in infectious disease. Nobody had an answer. Nobody had any idea what to do, except to call this company in Canada," manager Doc McGhee said Monday at a news conference in Toronto.
Article content
"Without this, we wouldn't be on the road. We couldn't have done the extra 100 shows that we just did."
The company McGhee called was Vancouver-based Ondine Biomedical, which created Steriwave, a technology that involves putting a disinfecting liquid into the nose and then activating it with lights attached to probes to kill viruses lurking in the respiratory system.
Article content
It has been used by Vancouver General Hospital to reduce infections in surgery patients for more than 11 years. A study released last Thursday showed the use of this "nasal photodisinfection" at Ottawa Hospital reduced the length of patients' hospital stays, readmissions and antibiotic use.
When the pandemic struck, a Toronto surgeon quietly began using Steriwave to see if it would also kill COVID and prevent patients from contracting the virus. Results of a small medical study, released in January, found the treatment reduced COVID infections and lessened the progression of symptoms in those who had the virus.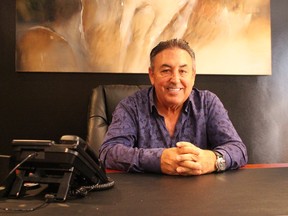 Among the 344 patients to whom Dr. Jack Kolenda provided the treatment were all four members of KISS, plus many of their support crew after Stanley tested positive in August 2021. The band cancelled several shows but were able to continue with their massive End of the Road World Tour, which includes a stop in Vancouver on Nov. 8, by getting a Steriwave machine and using it every show day, said McGhee.
Article content
During the news conference, McGhee and several other Kolenda patients — including former football player and Toronto Argonauts general manager Pinball Clemons and ex-Toronto Maple Leaf Gary Leeman — spoke about being skeptical when they first heard about a possible treatment to avoid getting COVID or suppressing symptoms. But they all insisted it helped them.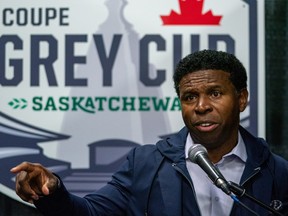 For Ondine CEO Carolyn Cross, she would like to see Steriwave "in every hospital around the world, especially in lower-income countries where it is needed most."
Her mission is personal as much as it is professional.
When she was critically injured in a deadly 2011 plane crash in Richmond, Cross was rushed to VGH where she was one of the first patients to receive Steriwave, as part of early tests to confirm its efficacy in staving off hospital-acquired infections.
Article content
"Imagine that, I was in my own clinical trial," Cross told Postmedia News.
Now that the treatment may also be effective against COVID, Cross continues to marvel at the fact she could have died in that crash — an event that would likely have spelled the end of her company — had it not been for several brave passersby who ran into the burning plane to save her.
"I'm able to do this and have this technology out there because I survived, and having a product that will save lives is my homage to the people who saved mine," she said.
The "hero" of the Steriwave story, Cross says, is Kolenda, an ear, nose and throat doctor, who during the pandemic experimented by using the treatment on himself and co-workers in his Toronto surgery centre. His team was vulnerable to COVID because they operated on areas of the body that often contained the virus.
Article content
"And then he thought to try it for treating people with COVID instead of just preventing it, and found it worked," Cross said.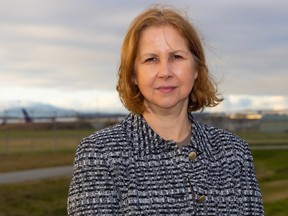 Kolenda's work led to clinical trials at Sunnybrook Hospital in Toronto and the University of Navarra in Spain, which both found the treatment reduced coronavirus infectivity and suppressed symptoms.
Gary Segal, past chairman of the VGH and UBC hospital foundation, said Steriwave has been used for more than a decade to protect nearly all VCH surgery patients against the spread of hospital-acquired infections, including himself in May 2020 when he had back surgery.
"I'm particularly proud of the fact that our hospital has been a leader in this area, which has really helped pave the way for the conversations we're having" about Steriwave's use for COVID, Segal said Monday.
Article content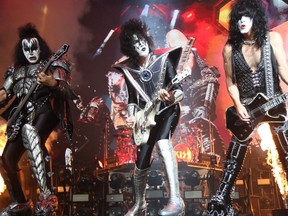 Ondine is speaking with American officials about running clinical trials of Steriwave in U.S. hospitals.
lculbert@postmedia.com
UBC researchers find three compounds that block COVID-19 infection

Prominent B.C. anti-vaxxer died of fentanyl overdose, coroner rules

FBI director says China lab leak likely caused COVID pandemic
---
Support our journalism: Our in-depth journalism is possible thanks to the support of our subscribers. For just $3.50 per week, you can get unlimited, ad-lite access to The Vancouver Sun, The Province, National Post and 13 other Canadian news sites. Support us by subscribing today: The Vancouver Sun | The Province.