Article content
City councillors who voted in favour of a downtown drug consumption and treatment services site last year are criticizing their council colleague's request to have that support rescinded.
Article content
Councillors Jim Morrison, Kieran McKenzie, and Fabio Costante on Friday stood outside the building at 101 Wyandotte St. E. where renovations are underway for a harm-reduction clinic and vocally opposed a notice of motion from downtown Coun. Renaldo Agostino going to council next week. The motion, if supported, will see the city withdraw its support for the clinic's location and work with the local health unit to find other options.
Article content
"A site relocation will inevitably lead to a delay in the process," said Costante, councillor for Ward 2 and newly elected chair of the Windsor-Essex County Health Unit's board. "Any day that we delay this service in our community is a day that we're taking away the opportunity to potentially save lives."
Article content
Selecting the site was a "four-year long process," Costante said, with more than 3,000 downtown residents, business owners, and stakeholders consulted.
"The process that was undertaken in my view was a gold standard. I haven't seen a more robust process in four years on council."
No location is going to be perfect
Council narrowly endorsed the proposal for a consumption and treatment services clinic at 628 Goyeau St. one year ago. Months later, after the health unit failed to secure a lease agreement with the property's owner, council supported a CTS clinic next door at 101 Wyandotte St. E., the health unit's second choice.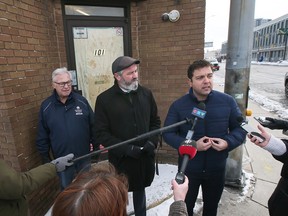 Both resolutions narrowly passed in 6-5 votes. Against the locations were Mayor Drew Dilkens and councillors Fred Francis, Jo-Anne Gignac, Ed Sleiman, and Jeewen Gill.
Article content
Earlier this week, Agostino, whose dissatisfaction with the site was a pillar of his 2022 campaign, told reporters he wants to see the clinic moved to a "better" location farther from the Detroit-Windsor Tunnel entrance and with less impact on area businesses. He emphasized his support for consumption and treatment services and acknowledged the need for a clinic in Windsor.
Gignac and Francis both told the Star they intend to support Agostino's motion and remain steadfast in their desire for a different clinic location. The mayor's office said Dilkens also supports Agostino's motion.
Francis applauded Agostino for "standing brave for his residents" and not being intimidated by "pressure coming his way" after only a few months on council.
Article content
"I give the guy a tremendous amount of credit for showing the political guts he's showing right now," Francis said. "We all want the safe injection site — it's just the wrong location. Let's find a better location. I don't understand why that is such a controversial issue."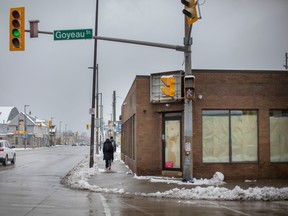 Francis said he was "100 per cent" confident that the majority of councillors could get behind a new location without much delay to the project, which has not yet received necessary approvals from the provincial or federal governments.
Ward 8 Coun. Gary Kaschak, who supported the clinic's 101 Wyandotte St. E. location in May, said he will oppose Agostino's motion and stand by his previous vote. He would have joined Morrison, Costante, and Kieran McKenzie for their news conference downtown if not for a prior commitment, he said.
Article content
"I see no reason to change it at the 11th hour here," Kaschak told the Star. "That building is undergoing renovations. There's no perfect location in Windsor, and that one is not perfect either, but it's something that we need now."
Neither Sleiman nor council newcomer Angelo Marignani, who defeated incumbent Gill in the fall, could not be reached for comment Friday before the Star's deadline. Coun. Mark McKenzie declined to comment.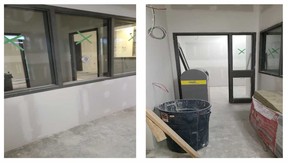 Ward 10's Morrison said he is "deeply concerned" by the motion coming forward Monday.
"I cannot remember one time during my four years on council where we have come back and reconsidered a decision made by council after a lot of hard work — you might not like what the decisions are, but I respect the decision of the majority of council," Morrison said.
Article content
"It really bothers me that we're going to … let people die just because of a location. No location is going to be perfect."
City Clerk Steve Vlachodimos told the Star that Agostino's motion is permitted under city council bylaws. Because a new council was elected after the consumption and treatment services site location was last voted on, council can now vote to rescind the previous motion.
Downtown councillor wants city to rescind support for drug consumption and treatment site location

Heath unit: Downtown Windsor drug consumption site to open this spring

Council endorses 'life-saving' Goyeau St. consumption site in 6-5 vote
In 2021, 86 people lost their lives to overdoses in Windsor-Essex, according to provincial data.
Kieran McKenzie invited residents interested in speaking before council about the issue to sign up as a late delegate for Monday's meeting.
"We are definitely ready for consumption and treatment centre services to be implemented as soon as possible," he said. "The site is nearly complete and ready to be open to the public. We are right there to the point where we are able to start delivering those services."
tcampbell@postmedia.com